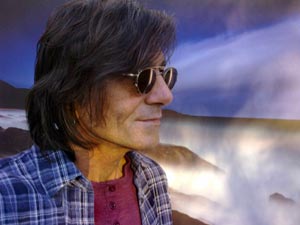 music, art, family, friends, fun, communication and joy have always been my physical, mental and spiritual mainstays in life. i've been fortunate to travel the world and experience many things through music by performing and recording with many different artists.
one reason i like music is that you play it, not work it.
and it doesn't require words.
the same can be said for art.
while some do artwork, what i do is artplay.
a lifetime doodler and designer, i've played with fingerpaints, crayon, clay,
charcoal, pen and pencil, acrylics, oils, brushes and sprays, collage, photography,
record cover and t-shirt design, posters, logos…all by hand.
eventually i got into making things on the computer.
it's much less messy, and i can do it in bed.
the artplay you will see here is completely improvisational.
using any image as my palette, i push the colors around to create a new image.
i have no plan as to what something will become, but let the shapes that emerge lead me.
computer fingerpainting is what i call it….calling it digital fingerpainting would be redundant.
i both embrace and battle the dumb crunchy limitations of pixels.
i love the cartoony obstinance of them, the way they smash up like boxes.
i attempt to help them appear more fluid.
as a visual artist and musician, i regard improvisation as the place where the imagination and the muse meet.
it's about listening, watching…while reacting, contributing.
like a great conversation, it's a cooperative venture, a happy alchemy.
a sacred place.
thank you for looking
.-j